Karratha Accommodation Search
For Cheap, Luxury or Discount Hotels around Karratha
Welcome to Karratha, Western Australia! If you're planning a trip to this stunning region of Australia, you'll want to make sure you have the best accommodation available during your stay. Lucky for you, Karratha and its surrounding areas offer a variety of fantastic options to choose from.
1. Karratha International Hotel
If you're looking for luxury during your trip to Karratha, look no further than the Karratha International Hotel. With comfortable, spacious rooms, a restaurant and bar, and even a swimming pool, this hotel has everything you need for a comfortable stay. Plus, it's located in the heart of Karratha, so you'll be close to all the action.
2. Karijini Eco Retreat
For a unique and eco-friendly accommodation option, check out the Karijini Eco Retreat. This stunning retreat allows you to stay in eco safari tents or eco cabins, surrounded by the incredible natural beauty of Karijini National Park. With access to hiking trails and other outdoor activities, this retreat is perfect for nature lovers.
3. Best Western Plus The Ranges Karratha
Another great option for luxurious accommodation in Karratha is Best Western Plus The Ranges Karratha. This hotel offers modern, spacious rooms with all the amenities you could need, as well as an outdoor pool, restaurant, and bar. It's also located in a peaceful, residential area of Karratha, so you'll be able to relax and unwind.
4. Discovery Parks - Pilbara, Karratha
If you're looking for a more affordable option for accommodation, consider staying at Discovery Parks - Pilbara, Karratha. This caravan park offers a range of accommodation options, from camping sites to fully equipped cabins. The park also has a swimming pool, BBQ facilities, and a playground, making it a great choice for families.
5. The Lodge Motel
Conveniently located in the town of Wickham, just a short drive from Karratha, The Lodge Motel offers comfortable and affordable accommodation. With air-conditioned rooms, on-site dining options, and a friendly staff, this motel is a great choice for travelers on a budget.
No matter what your budget or preferences, you're sure to find the perfect accommodation during your stay in and around Karratha. Book your stay today and start planning an unforgettable trip to Western Australia.
This is the worlds leading discount accommodation cross search engine

save up to 80%


This is the same set of services most travel agents use, Free to bookmark and share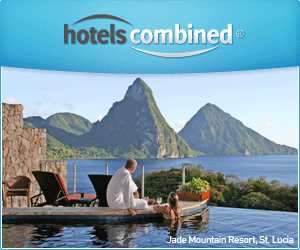 This is the site for Karratha Western Australia . Are you searching in the right Australian Region?
MOVE PORTAL